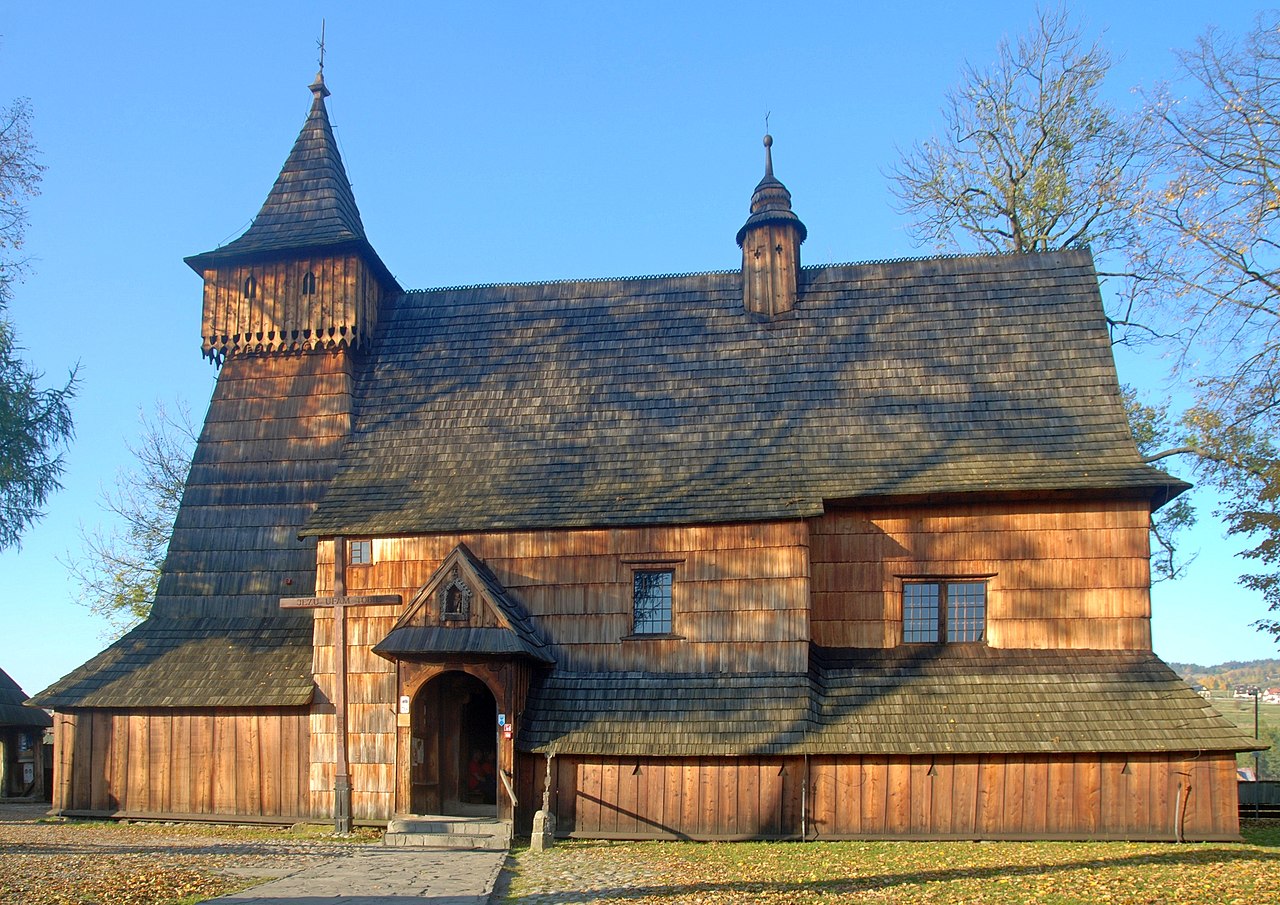 Kościół św. Michała Archanioła w Dębnie to gotycki, drewniany kościół parafialny w Dębnie Podhalańskim wpisany wraz z innymi drewnianymi kościołami południowej Małopolski na listę światowego dziedzictwa UNESCO.  Wyróżnia się sylwetką praktycznie niezmienioną od czasów budowy, wkomponowaną w krajobraz, i wyjątkowo cennym wyposażeniem (np. dzwonki z ok. V wieku), a także unikatową polichromią pochodząca z około 1500 roku, najstarszą, w całości zachowaną w Europie, wykonaną na drewnie. Niewątpliwie jest to najlepiej zachowana tego rodzaju polichromia w Polsce. Jest wykonana w 33 kolorach i zawiera aż 77 motywów w 12 układach.
Zwiedzanie kościółka w Dębnie tylko grupowo od poniedziałku do piątku w godzinach  9.00-12.00 i 14.00-16.30 oraz w soboty: 9.00-12.00
W przypadku deszczu lub dużej wilgotności powietrza kościół  dla zwiedzających jest zamknięty. Nie ma biletów wstępu. Można złożyć dobrowolną ofiarę.